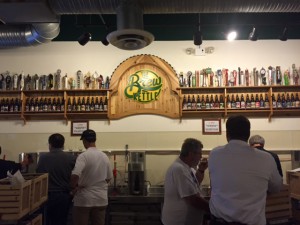 The FormFire Team Is Brewing Up Competition
Several of FormFire's employees took a trip to The Brew Kettle in Strongsville last week to brew our own beer. We decided to make it into a bit of a competition with two teams – each brewing their own beer of choice, and creating custom labels.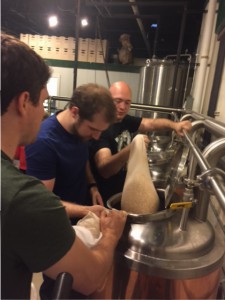 Ben Oles, Senior Software Developer, Joe Staff, Quality Assurance Analyst/SCRUM Master, and Wayne Byard, Software Test Engineer brewing beer[/caption] After a few hours of brewing, and several measuring mishaps later both of our teams completed their beers. We had a great time, and are looking forward to going back in several weeks to bottle our beer, see the finished labels, and make our decision of who brewed the better beer.