Census Fixes We have updated a few carrier censuses in our system:
Unity Small Group Census Template
Anthem SOCA E-Quote Census
All Savers 20+ Quoting Census
New Employee Portal Our new Employee Portal officially launched on February 1st. Since then, we've made several enhancements, and we will continue to improve the portal. Thanks for your feedback! Small Page Fixes New Closed Enrollment Landing Page An employee has the ability to make changes during Closed Enrollment by selecting a Qualifying Life Event.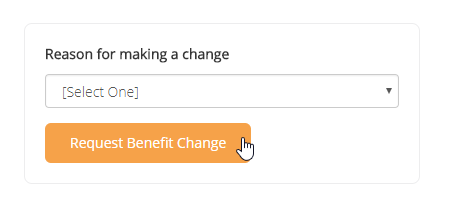 In addition, we've added the option for employees to make a Non-Coverage Change, like updating their address, during Closed Enrollment.

Please note this option will prevent the employees from making changes that could affect coverage. If the employee needs to make a coverage change, they will still need to choose a corresponding Qualifying Life Event to do so. Updates and Fixes Price Ping Page Fixed an issue where refreshing the Review Proposal page in Price Ping was causing an error. Other Various Fixes                                                                                         Several small fixes and upgrades were made to streamline FormFire. Future Feature Preparation Various changes in preparation for future features and upgrades.