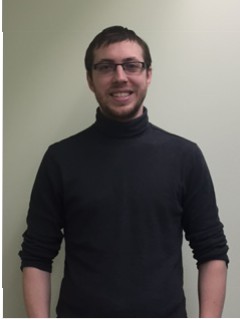 Jake is joining our Customer Support team to assist Brokers and Employees with their questions regarding the FormFire system. Jake comes from a Theater family and has worked many odd jobs over the years. He has three degrees - a Bachelors of the Arts in Organizational Communications and a Bachelors of the Arts in Public Communications from the University of Akron, as well as a Master of Science in Information Architecture and Knowledge Management from Kent State. Fun Facts
He enjoys board games, Karaoke and reading.
He is a big fan of Fantasy and Sci-Fi.
He is addicted to ice breaker mints.