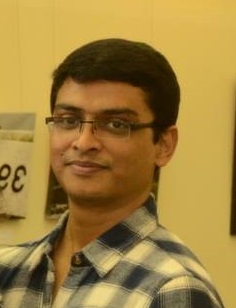 Ramesh is joining our development team to assist with building new portions of the system. He has his Masters in Computer Applications. Fun Facts
Ramesh can speak, read and write in five different languages; he attributes this to growing up in a country with 20 states where each state has its own language.
He likes to play badminton and carom.
His favorite book is the Shiv trilogy. It is about a man who is transformed into the god of gods based upon karma and his actions.
He likes to watch fantasy movies including Harry Potter and Lord of the Rings.
He loves to spend time with his wife, Keerthi, and son, Dhruvan.