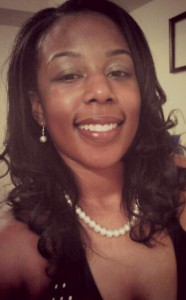 Meet Tanya Schatzman, our new Product Specialist. Tanya graduated from Purdue University where she received her BA in Media, Technology and Society. In 2009 Tanya moved to Nashville, TN, and returned to Cleveland in January of 2015. Prior to starting at FormFire Tanya worked as a Technology Product Specialist at 20|20 Technology for three years, and a Customer Service Technician at Boson Software for three years. Fun Facts
She took Spike Lee to dinner.
She collects instruments, but can't play any of them.
She is trying to learn basic animation.
She is City Advocate for the Downtown Cleveland Alliance.
Her favorite movies are Set It Off and Seven.
Her favorite book is Where the Sidewalk Ends by Shel Silverstein.