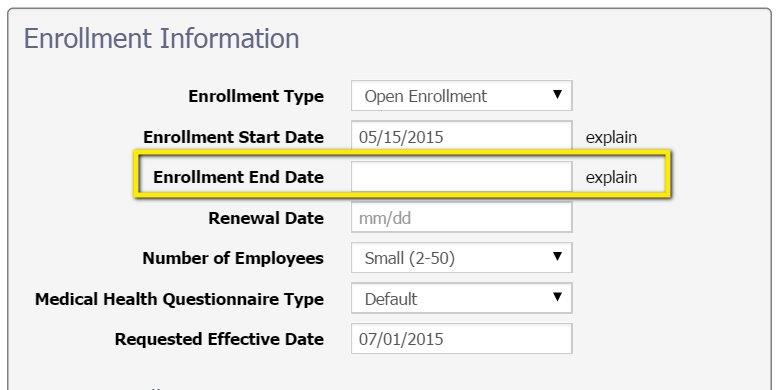 Enrollment Start and End Dates It is now automatically determined when enrollment is open or closed based on dates inputted. The status on the Client grid will read "Enrollment Closed" once the end date has passed. This alleviates the additional work for brokers to go in and manually close enrollment. Brokers will also receive notifications when employees make changes outside of the enrollment period.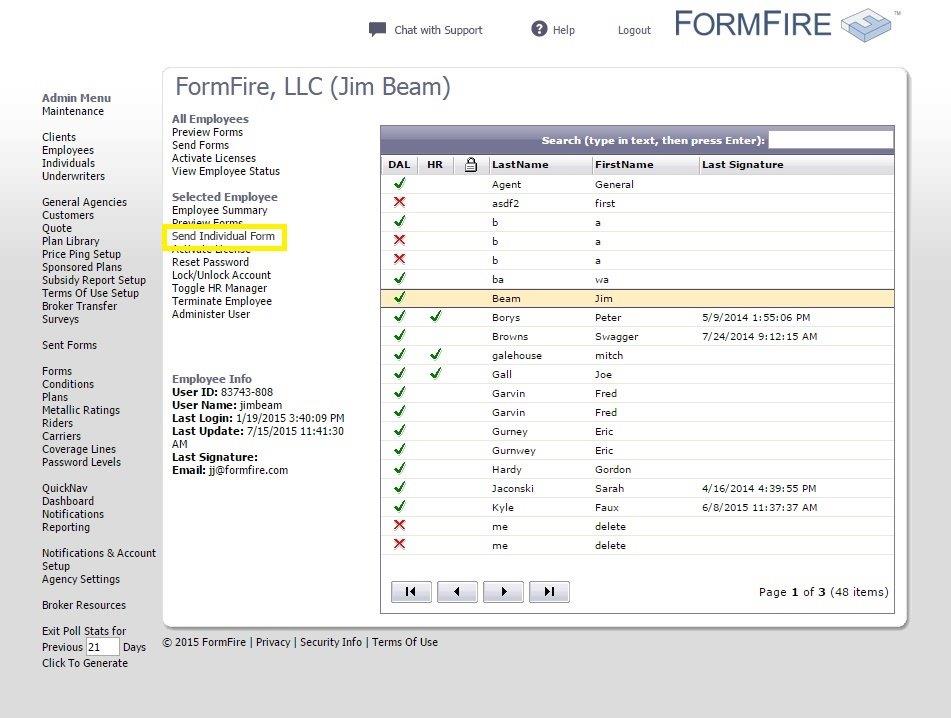 Sending Individual Forms to the Carriers Securely Individual forms for employees within groups can now be sent securely through FormFire using our "Send Forms" tool. If an individual creates a FormFire account and needs to enroll in coverage outside of open enrollment Brokers can now send one employees information to the carrier.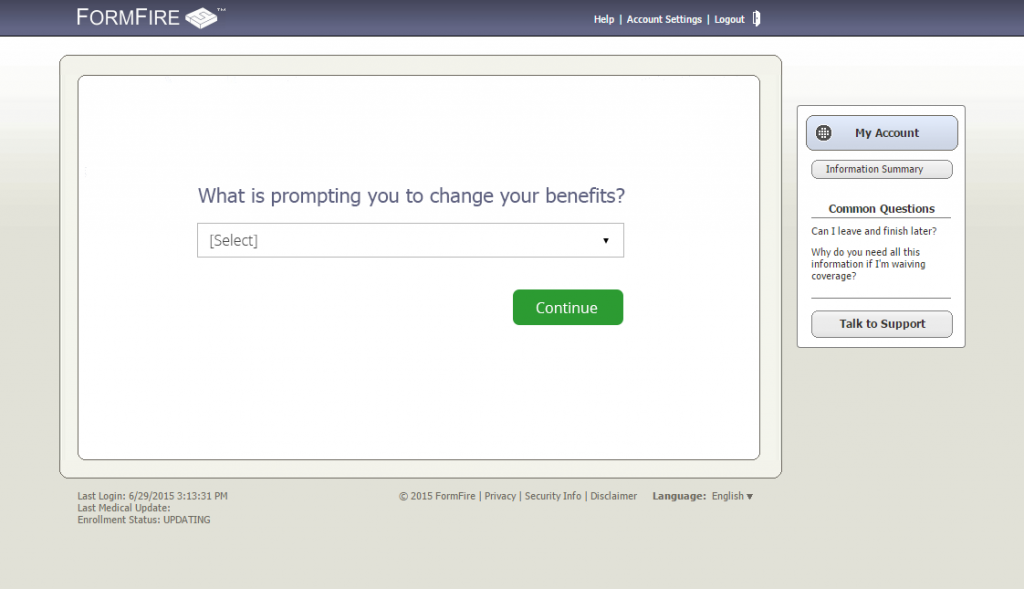 New Qualifying Life Event Options When Employees need to make changes to their accounts outside of the open enrollment period to keep benefit information up to date employees now have more options to choose from. • New Hire • Birth • Adoption • Marriage • Divorce • Court Ordered Dependent • Death of Dependent • Employee Status Change • Rehire • COBRA • Address Change • Name Change • Other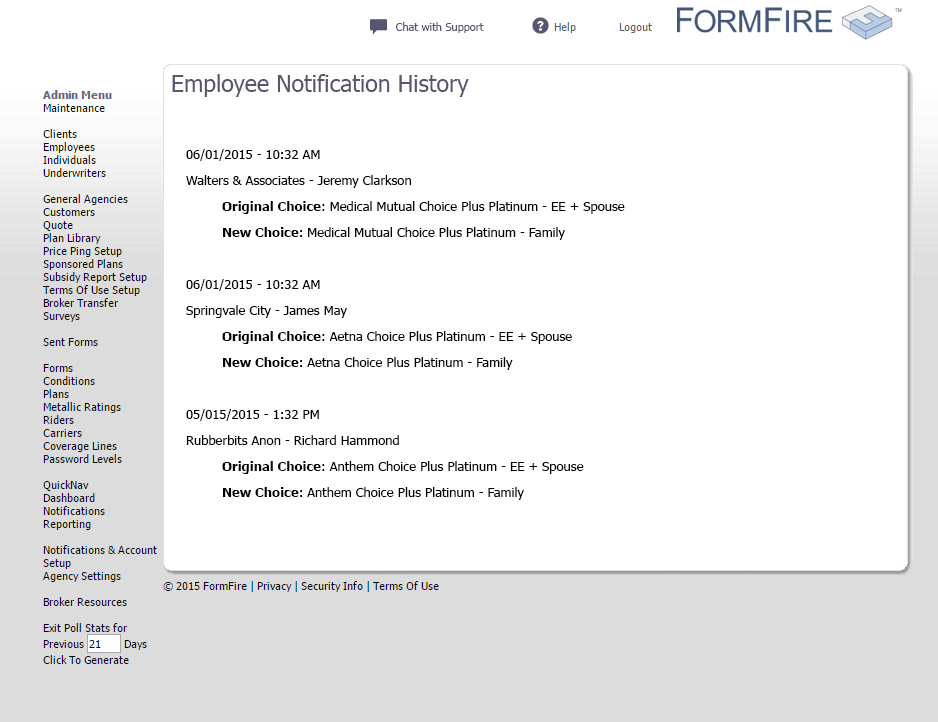 Notification History Page A new page has been added where Brokers can view a log of notifications that were sent to them via email. This will allow Brokers a way to view notifications even if the original email has been lost. There is a similar notification page available for HR Managers.