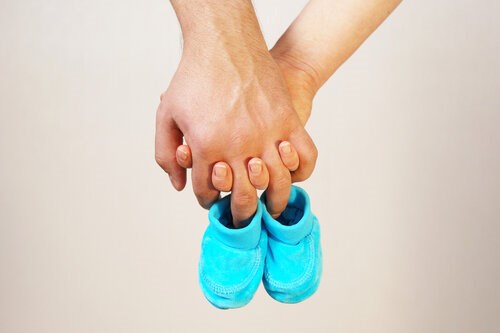 Demand for fertility benefits has been on the rise in recent years, as Millennials who make up the majority of the workforce are starting families. The trend will only continue; it is estimated that by 2025, Millennials will make up as much as 75 percent of the workforce.
As the demand continues to rise, Employers seek to offer fertility and family planning benefits to attract and retain qualified workers.
Large Groups are more likely than Small Groups to include fertility benefits in their employer-sponsored health plans. According to a 2018 survey by International Foundation of Employee Benefit Plans, 31 percent of employers with 500 or more employees offer some kind of fertility benefit, up from 24% in 2016. IVF is the most common treatment covered, followed by fertility medications, genetic testing, non-IVF fertility treatments, counselor visits, and egg harvesting or freezing. IFEBP found that only 10 percent of employers with 50 or fewer employers offered fertility benefits; however, this still reflects an uptick from 4 percent in 2016.
Employee demand is also a significant factor in driving the trend. According to a report from fertility startup Future Family, about 64 percent of women making less than $50,000 annually would switch jobs for better fertility benefits. A full 67 percent of those making between $75,000 to $99,999 and 52 percent of those making more than $150,000 also would change jobs.
Willingness to change jobs for better family planning benefits is understandable, considering the average in vitro fertilization (IVF) cycle costs $12,000, according to the American Society for Reproductive Medicine. Employers who offer a more holistic Employee benefits package that includes fertility benefits can help ease that burden.
In addition, Employers who prioritize diversity and inclusion in their fertility benefits coverage may have a competitive edge, as record-high numbers of companies are focused on offering coverage to all Employees, regardless of age, gender, sexual orientation, gender identity, or marital status.
Coverage Types and Trends
What does fertility benefit coverage include? Options include IVF, which has been covered by some companies for years, and newer covered services like artificial insemination, embryo or egg freezing, medication to treat the cause of infertility, and more.
According to data from the National Business Group on Health, roughly 87 percent of Employers cover some kind of infertility benefit through their health plan. Of that group, about 71 percent offer IVF, 69 percent offer artificial insemination and 34 percent cover egg freezing. The vast majority cover evaluation by a specialist (84 percent) and medication to treat the cause of infertility (81 percent). Almost half of Employers offer surrogacy benefits.
Health insurance quote software, like that offered by FormFire, ensures Brokers and Employers have access to the most up-to-date fertility and family planning benefits offered by Carriers. As these custom Employee benefits grow in demand, so, too, do plan options and flexibility designed to meet the needs of both large and small Groups.
Contact FormFire to learn more about our digital benefits quoting software.