Simplify the process of connecting to Broker Partners
FormFire enables Brokerage General Agencies to provide a wide variety of support services for Brokers that benefit not only their Agency but also their Broker and Carrier partners and the Groups they serve. From taking online applications and tracking cases to providing immediate quotes from Carriers and insight to underwriting questions, FormFire makes managing Group benefits more efficient for Brokerage General Agencies.
---
Organize, manage, support and collaborate with partner agencies and producers working with Small Group Self-Funded, Level Funded and Ancillary Products.
Gain actionable insights into the entire sales distribution channel with an Enterprise-level reporting feature.
Reduce turnaround time with customized proposals.
Create new sales opportunities with strategic product promotion capabilities.
Increase cross-selling with in-app Broker messaging.
Access individual Broker records to see information on Employees or help with the application process as well as send important messages to the HR rep.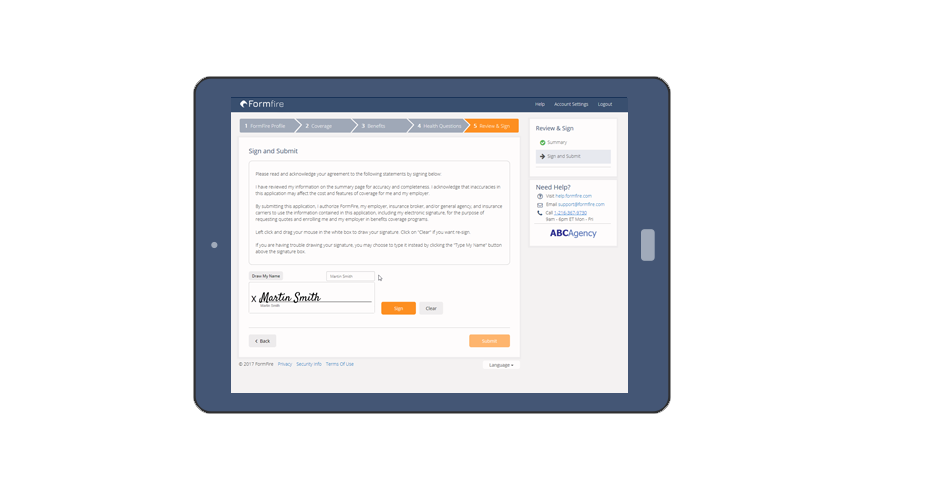 Proven to Help General Agencies and their Brokers
General Agencies like Expresslink found that their Brokers struggled with processing large amounts of information while simultaneously aligning with unique Carrier requirements for medically underwritten products. Read how Expresslink used FormFire to solve the issue and boost it's Broker's business.
Read Expresslink Case Study
FormFire's customer service is great! Whenever I need help with something they are quick to help me get everything sorted out.
Some of FormFire's General Agency Partners