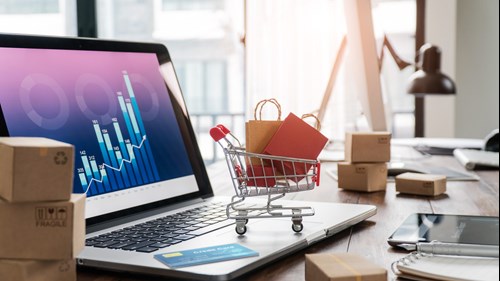 About Expresslink
Expresslink is a Northeast Ohio-based General Agency for group health and ancillary insurance that currently supports over 500 independent insurance agencies in managing and building their books of business. Expresslink facilitates individual agency success by providing innovative benefit solutions, superior products, a trusted support team with preferred access to the top insurance carriers in the area.
The Challenge for Small Group Insurance Brokers
Expresslink has been in business for nearly 20 years and has in-depth industry knowledge of Group benefits and the challenges facing Brokers and agencies today. They know employers of all sizes rely on Brokers to provide cost-effective benefit plans for their employees. To achieve this, Brokers must gather and process large volumes of data in a finite amount of time while staying on top of each Carrier's specific application and requirements for medically underwritten products.
Expresslink's Strategy
Expresslink's top priority has always been to provide value to its Brokers. Through offering tools such as FormFire, Expresslink's Brokers can deliver the best possible rates for their clients while capturing all prescreening information up-front to allow for a smoother sold case submission. FormFire's all-in-one platform enables Brokers to easily gather employee and group data required for various Carrier applications and then process it for benefits pricing, plan selection and enrollment. Expresslink and FormFire have partnered since 2007 and together have established longstanding relationships with Carriers across Northeast Ohio.
The Results
Since providing the value-add of FormFire, Expresslink expanded its Broker client base by 13 percent from 2018 to 2019 and continues to grow in 2020.

Approximately 1,200 Groups were prescreened by Expresslink Agencies in 2019–a 26 percent increase from 2018. The number of Groups prescreened increased by 21 percent in Q1 and Q2 of 2020 compared to 2019.

Expresslink Brokers have been able to submit more applications to Carriers because of FormFire's centralized system. The number of prescreening submissions sent to Carriers increased by 45 percent from 2018 to 2019 and continues to trend up in 2020.

Expresslink agencies increased its Sold Group volume by 22 percent from 2018 to 2019.



Help Brokers Boost Their Business
Local insurance agencies are using FormFire to provide value to their Brokers and grow their business. Contact FormFire today to learn more or request a free demo to see how our system features can help your business.