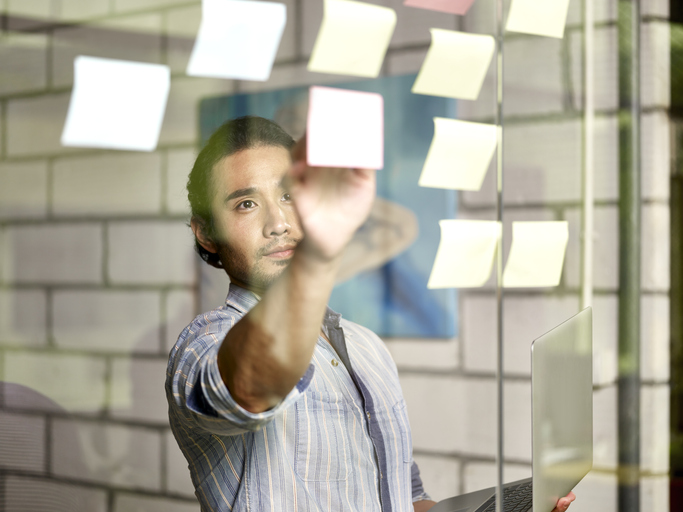 Health insurance technology trends are increasingly making the group benefits process easier for Brokers, Carriers, and small Groups. From quoting to enrollment to ongoing group management, technology continues to seep into every aspect of the job.
As a Broker, you should start to evaluate the software you use and think about the different ways you can better leverage, or even start utilizing technology to gather quotes, create presentations, reduce errors and stay organized. Follow FormFire's three-step health insurance Broker technology plan to have a more profitable and stress-free year.


Go Digital
Are you still using paper for quoting? Paper is a time-consuming and outdated method for Brokers to obtain information. And not utilizing any technology whatsoever can make Brokers look out-of-touch, unqualified and unprofessional to Carriers and small Groups. Online data collection is a great way to stay organized and can be a huge time saver for Brokers and their Groups. Brokers can go paperless by utilizing digital tools to gather quotes from Carriers, create presentations and gather information from Groups. FormFire is a digital platform for selling, quoting and enrollment, which eliminates the need for paper. Check out our post on going digital to help make your transition from paper to online data collection as smooth as possible.


Consolidate Platforms
Does it take multiple platforms to get the job done? As a Broker, you might use one software for quoting, another platform to create presentations and another to keep track of each employees' paperwork. Rather than use (and pay for) several different platforms, it's better to consolidate all of these tools into one platform. FormFire's suite of digital tools offers a single, flexible system that gives Brokers everything they need to get the job done and be more efficient. Here's are a few ways FormFire can help:
Quote More Business: Pulling quotes from different Carriers takes time, dedication and patience. However, streamlining the process can help you produce more quotes and gain more business. To quote more small Groups, utilize a tool that allows Brokers to view multiple Carriers at once. FormFire's quoting engine can automate the quoting process, making you more efficient and profitable.

Create Presentations for Small Groups: Creating presentations tailored to each Group is a tiresome and time-consuming process. Create professional documents with the click of a button using FormFire's Proposal Master software. Brokers can produce custom, branded presentations to show multiple quotes to prospects in one controlled, private document. The side-by-side presentation makes it easier for Groups to compare health insurance, while Brokers can maintain a professional image.

Reduce Errors: As a Broker, how do you ensure accuracy across forms? FormFire's suite of digital tools includes error checking. Our system automatically sends an employee's data through a customized error check to catch any missing or incorrect information.

Stay Organized: When you think about how many forms you send back and forth with Carriers and Employers, it can be hard to stay organized. Make an organization part of your Broker technology plan in 2019 by storing files in one digital space. FormFire's "all-in-one-place" platform eliminates the need for complex filing systems with our suite of digital tools needed for collecting medical information, pulling rates from Carriers and presenting quotes to Groups.

Switch to FormFire: FormFire is the broadest small business digital platform and the only company that can cover Community-Rated, Medically Underwritten, Self-Insurance, and Voluntary and Ancillary Benefits. By switching to FormFire, Brokers will reap the many benefits of our digital, streamlined platform when it comes to health insurance quoting, presenting, enrolling and management.


Ready to make FormFire a part of your health insurance broker technology plan? Contact FormFire today to learn more or request a free demo to see how our system can benefit you.