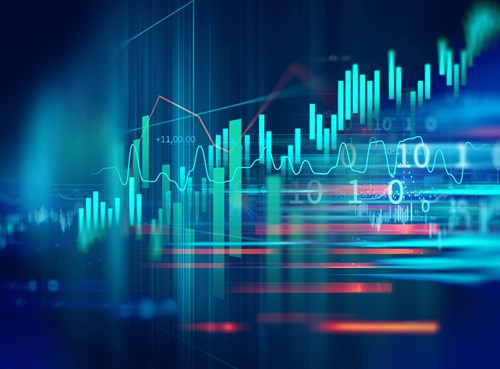 As a health insurance Broker, you understand the importance of developing relationships. When you foster real connections, you increase customer acquisition, improve retention and boost customer loyalty: all of which directly impact the success of your business. These 6 tips will help you establish an insurance Broker marketing strategy that targets new, existing and past customers, so you can build your network, increase referrals and grow your business.
Go Social
As more and more of our personal and professional interactions go virtual, it is increasingly important that you establish an online presence for your business. With its growing popularity and increasing return on investment, LinkedIn is a great place to start reaching your target audience.
As a business-oriented social site, LinkedIn has become one of the top professional networking platforms. It has also become a hub for sharing valuable content. LinkedIn offers a unique opportunity to share knowledge and information that engages the prospects at the right time and in the right context.
When you factor in that four out of five users on the platform oversee major business decisions, effectively doubling the buying power when compared to the average web audience, it makes sense that 80.33% of B2B marketers consider LinkedIn the most effective social site for lead generation.
Additionally, LinkedIn recently reported that Health is among the Top 10 most engaging topics on the site. This stat along with the recent report indicating that ad exposure on LinkedIn can increase purchase intent by 33% underscores the fact that health insurance Brokers can optimize their time and maximize their return when they promote themselves on LinkedIn. 
Increase Accessibility
We live in an on-demand economy, so it should come as no surprise that Brokers who can offer their Groups information quickly and easily are going to be more successful than Brokers who can't offer the same level of expedited content delivery.
In 2021, the live-streaming industry is predicted to reach $70 billion and $223.98 billion by 2028. Insurance Brokers who want to be ahead of the pack should consider implementing live-stream and video content into their marketing campaigns. Live Q&A sessions, Webinars, vlogs and one-on-one virtual meetings are all great ways to build authority, solve problems and grow your audience.
A recent study conducted by Wyzowl, a video technology company, found that 86% of those surveyed believe video had significantly increased traffic to their website in 2021. On top of that, 78% of those same participants reported that video had directly helped increase sales for their business.
The takeaway here is simple: Brokers who embrace new technology to spotlight their expertise and build credibility are going to fare far better in their marketing goals than those who stick with the status quo.
Demonstrate Your Knowledge
Currently, 4.03 billion people around the world use email. Factor in that in 2019 the average ROI was $42 for every dollar spent on email marketing, and it becomes hard to deny the selling power of email.
Email marketing allows businesses to keep customers informed, and to customize their marketing messages accordingly. That is why Brokers who want to increase sales and grow their audience should consider compiling timely, consistent newsletters to send to past, current and prospective clients.
By implementing an email newsletter into your marketing strategy, you help your network stay up-to-date on industry news and best practices, all while providing yourself the opportunity to build brand awareness and demonstrate expertise. It is for this reason that 81% of B2B marketers use email newsletters as their main source of content distribution and lead generation.
Implement Local Search Engine Optimization
A lot of marketers will tell you about the importance of Search Engine Optimization (SEO), but often forget to mention how important it is to consider local SEO as well.
SEO is the process of making specific improvements to your site to increase visibility when people search online for products or services related to your business. Local SEO is a similar concept that focuses on optimizing your site to appear in search results for a specific region, opposed to worldwide.
As a Broker, your insurance policies may be specific to a certain state, which means your service offerings will be location-dependent. The best way to reach the people you want to target is to optimize your business to appear in local search results.
Some ways you can increase your local SEO are:
Complete your Google My Business profile

Use location-specific keywords throughout your website and content

Check to ensure all your online business listings (social media, online directories, etc.) have your accurate contact information. Moz Local is a great way to cover all your bases.
Leverage Client Testimonials
You work hard for your clients, so you likely have at least one who would be willing to go on the record to endorse your work. You can use these customer endorsements as an authentic way to build credibility and resonate with new audiences. Furthermore, you can even leverage positive reviews to make more money since consumers are willing to spend 31% more on a business with excellent reviews.
Nearly nine out of ten consumers read reviews before making a purchase, so positive testimonials and reviews can oftentimes be the deciding factor when someone is considering working with you. When you share positive customer experiences on social media platforms, your website and in emails, you are reinforcing your authority and credibility.
Make it Easy for Your Clients
One of the best ways to attract Employers is to offer them a better, more convenient service than your competitors. The healthcare purchasing process can be a major hassle for Employers, which is why technology like the FormFire benefits management platform can be a big selling point. Collecting sensitive medical information is a time-consuming process. FormFire software allows Employers to simplify the process of purchasing and enrolling in benefits by removing paperwork and allowing employees to fill out their information online.
This information can then be easily shared with thousands of Carriers, which allows Employers to spend more time focusing on their business instead of tracking down missing information and forms. That extra time is invaluable, which can make a huge difference when they're choosing a Broker.
A little investment in marketing and sales tactics can go a long way. If you're looking to simplify the benefits management process and leverage your marketing ideas, reach out to us about FormFire quoting and enrollment software today.