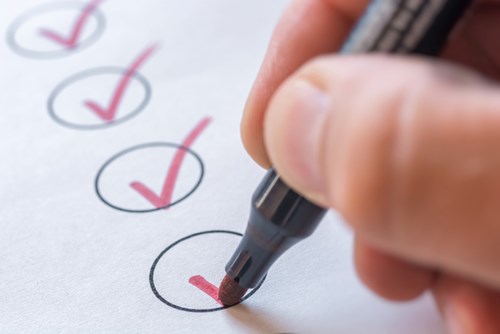 For Small Groups, offering benefits to employees has never been more crucial or more complicated. They need an employee benefits provider that can not only help them deliver benefits that will attract top talent and retain quality employees, but also help them combat the rising cost of healthcare.
With many options available to Groups in today's competitive marketplace, it's never been more important for Brokers to stand out from the competition. In order to win new business―and retain existing clients―Brokers need to be able to streamline processes, reduce costs and ensure compliance for their Groups. Here are five things Small Groups look for in a Broker.
Efficient Technology
Especially in today's environment, it's important to have an efficient digital solution for benefits enrollment and management, instead of relying on outdated, paper-based methods. In fact, some Groups may not even consider your Broker business if you aren't utilizing the right technology.
Brokers should utilize a software like FormFire that comes with comprehensive features that can streamline and simplify the benefits enrollment process. FormFire's all-in-one digital solution, built with an industry-leading eSignature and auto error check, collects all Employer and Employee data electronically for less paperwork and more accurate data transferred to the Carrier. To further simplify the enrollment process, FormFire uses OpenShelf technology, allowing Small Groups to easily compare plans side-by-side.
Instant Quotes
In today's digital world of instant gratification, Brokers are likely to miss out on key business opportunities if they are unable to provide quotes in a timely manner. Automating the upload of plan details and rates through real-time quoting software can increase your speed to market, allowing you to quote more efficiently as new rates become available. With FormFire's Quote Engine tool, Brokers can gather quotes from participating Carriers using basic demographic information and present them to Groups in a polished proposal document in a matter of minutes.
Client Services
While having the right technology is undoubtedly a huge perk, a human touch is still important. Regardless of how intuitive the benefits software is, there is still a likelihood that Groups will have questions from time to time. It's important for Brokers to be able to troubleshoot these technological issues. With FormFire, our Client Services team not only supports the Broker in leveraging our software, but the Employer and Employees as well.
Stringent Security
With countless data breaches making national headlines, ensuring the privacy and security of a Group's data has never been more important. By eliminating paper-driven systems, using compliant and secure online portals to enter and store sensitive healthcare data can provide the data security Groups need to feel comfortable working with their Broker. FormFire offers the most extensive and secure platform for the collection of personal and private medical health information that is HIPPA, HITECH and HITRUST compliant to give Brokers and their Groups better peace of mind.
Personalization
At the end of the day, Small Groups don't want to want to feel like just another client. They want to feel special and need a Broker who will take the time to listen to their needs. Another way Brokers can stand out is by spending time getting to know their Groups to tailor their offerings. Ask your Groups about their budget and which benefits interest them most. You can then factor this information into available insurance plans to provide more relevant quotes that meet Groups' exact individual needs. Even after the enrollment process, Brokers should regularly meet with their Groups to understand their evolving needs and explain insurance offerings and terminology.
As a Broker, it can be challenging to stand out from the competition. FormFire gives you the tools to do so. Contact FormFire today to learn more or to request a free demo.