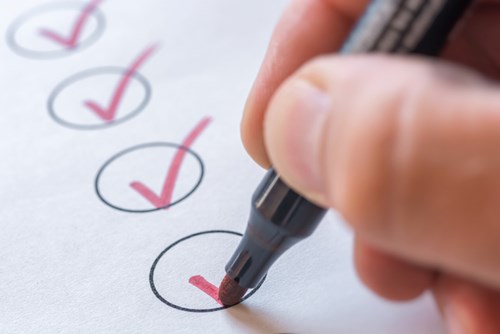 It seems like there's always a rush at the end of the year to finish all the things you set out to accomplish. After all, who doesn't like starting the new year with a fresh slate?
For health insurance Brokers, it's not much different. With the busy open enrollment season coming to a close, you want to make sure any loose ends with Groups are tied up before heading into the new year. Here are a few ways that FormFire can help you tie a bow on your Broker business before the year's end.
Update Your Technology to Remove Any Inactive Groups
As with any Broker, you likely gained some new Groups this year, but you also may have lost a couple along the way, too. Take the time to update your book of business in your technology platforms and remove any Groups you don't work with anymore. This will enable you to remove clutter and better focus on your active Groups and provide value to those you serve heading into the new year.
Organize Your Files
As you seek to tie up loose ends, consider all those files, forms and applications you have floating around your computer desktop and loose papers cluttering your home office space. Not only are both of these highly unorganized systems for document management, but they are also unsafe when you think about all of the sensitive information those files contain.
Rather, if you want to be organized in the new year, you should really think about making the switch and storing all of your files in one secure digital repository. FormFire's all-in-one digital platform can help you organize and keep track of everything from life events to documentation. Our document center eliminates the need for paperwork and messy filing systems by offering an organized and secure digital storage system for all of your files.
Evaluate Your Technology Stack
In addition to cleaning up your home office, consider tidying up your technology stack, too. Evaluate the different software and digital platforms you use to quote Groups, collect medical histories and manage your Broker business to see if there are any opportunities to consolidate platforms.
Rather than use (and pay for) several different technologies, it's better to consolidate all of these different tools into one platform. From quoting to enrolling to ongoing Group management, FormFire offers a single, flexible system that gives Brokers everything they need to get the job done and be more efficient.
Prepare for Renewals in the New Year
While enrollment may be wrapping up for many of your Groups, it's important not to forget about your Groups whose enrollments are coming up. With renewals happening all through the year, it is easy for a Group's renewal to sneak up on you.
FormFire's Business Intelligence Reporting tool enables Brokers to easily see which Groups are coming up for renewal. Knowing well in advance when your Groups are renewing will help ensure a smooth renewal process for everyone involved.
To streamline the renewal process even further, FormFire's Group Plan Assign tool enables Brokers to assign plans for Groups in bulk. With this tool, Brokers can assign plans to Employees who are not waiving coverage with just a few clicks, while offering a simple, efficient solution for Brokers to also make plan selections on behalf of Employees.
The end of the year will be here before you know it. To make sure all of your loose ends are tied up, contact FormFire today to request a free demo.