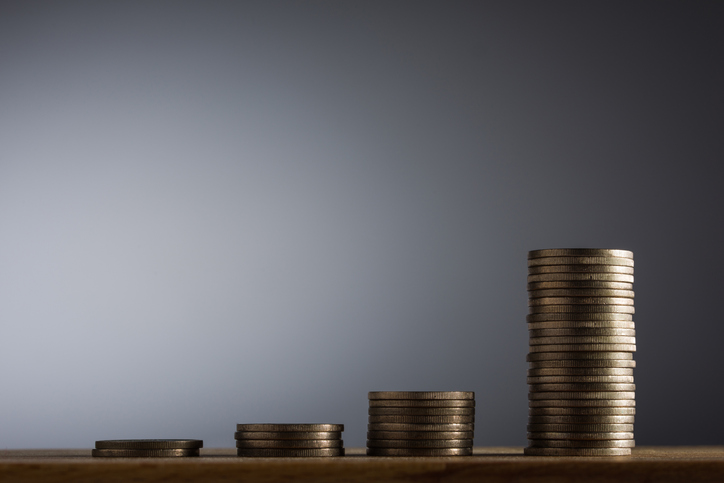 For most health insurance Brokers, their busy open enrollment season starts well before November. Brokers who approach open enrollment like a marathon, rather than a full-on sprint, tend to quote more business, stay organized and experience less stress during busy season. By preparing for open enrollment year-round, Brokers can also better serve their Groups by eliminating common frustrations like changes in plans and choices, feeling rushed and all-around confusion. Stay on track all year long by following our quarter-by-quarter guide to prepare for open enrollment.
First Quarter: Evaluate
This is the perfect time for Brokers to get a jump start on the coming year's open enrollment. While most Brokers use this time to take a break from the fourth quarter's busy season, this downtime presents the perfect opportunity for reflection.
Evaluate the technology you used during the previous enrollment cycle to identify what worked, what didn't work and what you can do better. Did the amount of paperwork drive you insane? Was it hard to keep information consistent across all platforms? Did running quotes eat away at your time? Were your presentations lacking?
Utilizing one online platform like FormFire can solve these challenges. From quoting to enrollment, FormFire's secure digital platform has all the tools needed to help Brokers stay organized, quote more business and stand out from the competition.
Second Quarter: Study
The second quarter is a good time to educate yourself on the ever-changing health insurance landscape. Two major changes that occur almost every year are:
Health Insurance Premiums: Health insurance premiums typically change every year, either increasing or decreasing. While these changes are typically slower for small businesses, you'll still need to make your Groups aware.

Carriers Offering Plans: Sometimes, Carriers make changes to their health insurance offerings. Some may pull out from offering certain plans in certain states, leaving Groups fewer choices. Others may offer new plans in new states. Make sure you're educated on the Carrier plan offerings in the states you serve.
Additionally, to help you provide the best possible health insurance options this year, Brokers should pay special attention to the benefits most sought after by employees, such as wellness programs, telemedicine and pet care.
Third Quarter: Connect
During the third quarter, Brokers should connect with their Groups. Set up meetings to discuss any issues that arose during the previous open enrollment cycle and address any questions they may have going into this year. Also, make yourself aware of any shifts in your Groups' headcount and how it may affect their benefit offerings.
A great tool for ongoing Group management is FormFire's Business Intelligence Reporting. This provides Brokers with a better picture of your Group's health, including a yearly snapshot of clients added, number of Employees in each Group and their renewal date.
These group benefits meetings also serve as great opportunities to promote extra services, explain technology and grow your relationship.
As you near the fourth quarter, send your Groups preliminary details about when open enrollment starts, new offerings, plan changes and the value of the benefits program.
Fourth Quarter: Quote and Enroll
Fourth quarter is what you've been preparing for all year: quoting and open enrollment. And it's all systems go. During this busy time of year, Brokers pull quotes from Carriers and present them to Groups in preparation for open enrollment, which is when employers and employees can select or make changes to their health plans.
Tools like FormFire's Quoting Engine and Proposal Master can streamline this process, allowing you to not only provide more quotes but look good doing it. With the Quoting Engine, Brokers can easily pull quotes from participating Carriers using only basic demographic information. Then, Brokers can download custom, branded proposals in seconds directly from FormFire's built-in Quote module to deliver and present them to Groups.
During open enrollment, it's important to make yourself available to answer any questions that may arise from your Groups and their employees. Brokers should also monitor employees' progress, send deadline reminders and keep track of the data. FormFire's Intelligence Business Reporting tool can help you stay on top of open enrollment, by tracking which employees are completing or updating their plans and keeping track of deadlines, so nothing slips through the cracks.
Further, the Auto Error Check tool eliminates the hassle of going back and forth trying to fill in missing information and correct any errors. All this information can then be securely stored in FormFire's digital documentation repository, eliminating the need for paperwork altogether.
Be Prepared Year-Round
Preparation is key to a successful open enrollment period. Brokers need to have the right tools in place to make sure they can lay plans out with a full benefits package, efficiently send information to Carriers and ensure that this information is secure.
FormFire offers Brokers a professional set of tools that streamlines the group benefits process from start to finish, including the all-important open enrollment period. Our software offers a simplified benefits experience that can help Brokers save time and impress their Groups all at once.  Contact FormFire today to learn more or request a free demo.